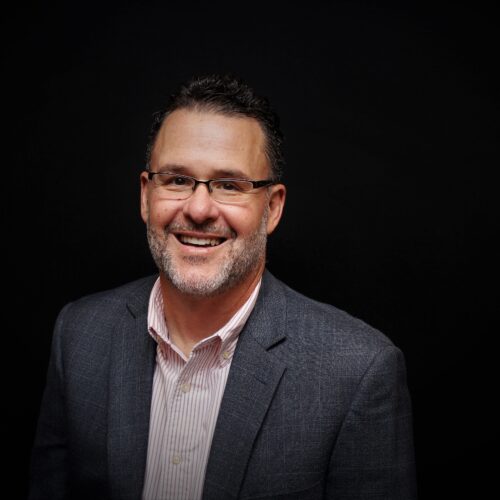 Billy was born and raised in West Texas. In the Summer of 1977, he gave his life to Jesus Christ at Kelview Heights Baptist Church in Midland, Texas. Billy is a graduate of Texas Tech University, where he earned a B.B.A. in Accounting, and Southwestern Baptist Theological Seminary, where he earned his Master of Divinity. He is a Certified Public Accountant and spent sixteen years at PricewaterhouseCoopers in their Tax Department. Since November of 2010, he has served as the Tax Director for an international Aerospace and Defense Contractor. Billy has been the pastor of Crossmark Church since October of 2009.
Billy is married to Katherine and they have two daughters, Abigail and Alden. They live in North Richland Hills and enjoy travelling together as a family.
Billy serves on the following local boards: Birdville Education Foundation, Child Evangelism Fellowship of Greater Fort Worth, North Richland Hills Substandard Building Board and the Rebel Legacy Project. He also serves as a chaplain for the North Richland Hills Police Department.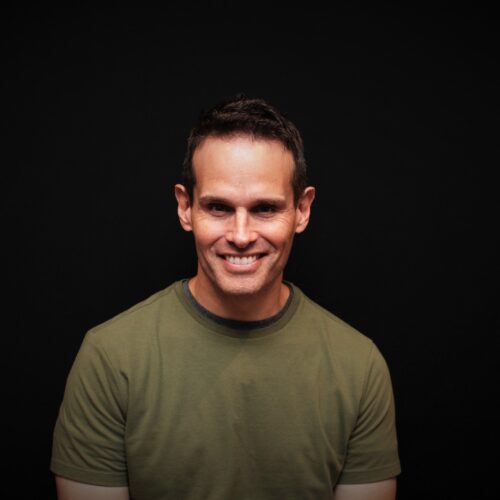 Alan was born in Fort Worth and has remained in the DFW area for all but two years of his life. At the age of 5, he heard the message of the Gospel from his parents and placed his trust in Jesus for salvation.
Since his early teenage years, Alan has been involved in music ministry. First, with a Christian band called Judah (later changed to Between Thieves). Then, through the worship ministries of Glenview and First Colleyville. In 2019, Alan took on the role of worship leader with Freedom Church, a ministry geared towards parolees who have recently been released from prison. Alan's ministry with Crossmark begin in February of 2022.
Alan has a Bachelor of Science in Psychology and a Master of Business Administration in Marketing, both from Dallas Baptist University. Alan's day job is as a Contracting Officer for General Services Administration, serving both military and civilian Government customers.
Alan and his wife Jennifer have been married since 2000 and they have three children: Anna, Gracie, and Joshua. As a family, the Craigs like to travel, play board games, make music, laugh, and a number of other activities. Alan's non-music interests include running, other outdoor activities, smoking meat, and photography.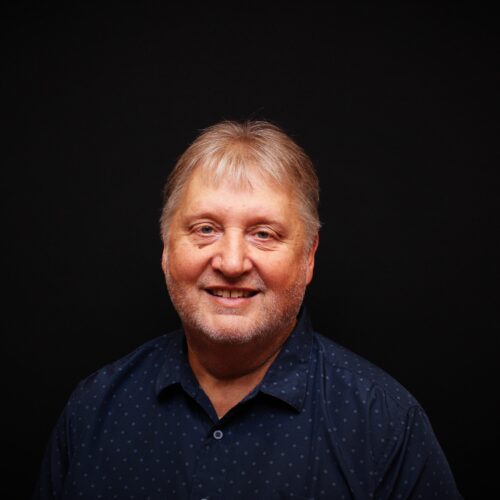 Scott grew up in a Christian home and received Christ as savior in elementary school. He traveled for many years as a sound engineer with Christian musicians and evangelistic teams. His work has taken him to all 50 states and 13 countries While working at an evangelistic crusade in Ohio, he met his wife of 33 years, Marci, who was working in the crusade office. They were married seven months later and have three adult children, all of whom serve in ministry.
The Anthonys have served five churches in Oklahoma, Michigan and Texas, and joined Crossmark in 2018. Scott serves as Minister of Discipleship and can usually be found in the tech booth on Sundays running the sound system. He has Master of Divinity from Southwestern Baptist Theological Seminary. Marci is a part of the worship team, singing and playing the flute. Together they enjoy television mysteries and spending time with family, particularly their seven amazing grandchildren!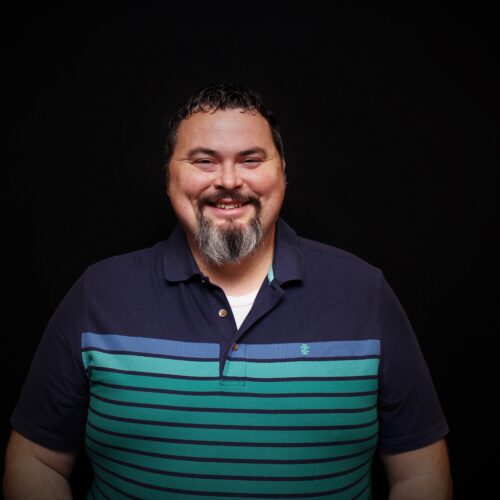 I am married to my wife Allison and we have two loving and energetic boys, Garrett and Tristan. In my free time I enjoy watching and rooting on the Dallas Cowboys, playing video/board games, and spending quality time with my friends and family.
God, His Spirit, and His Word are the guiding center of my life. At the age of 14, I said the "Sinner's Prayer". I felt God's love through His people, and church became more important to me. Looking back, it may have been more of an escape from my tough home-life, but I was committed; rarely ever missing a chance to attend and often winning awards for my Bible knowledge. At the same time, I was living a dual life; filled with drugs, alcohol, and improper relationships. God was a part of my life, but not my Lord. In May of 1998 God got a hold of my heart fully! I realized He and His message of love was the only constant in my life, and then I fully surrendered my life to Christ, I accepted Jesus as my Lord and Savior and have never looked back.
I attended Arlington Baptist College, and since I continue to pursue a deeper understanding of God, His ways, and His calling on my life. He continues to me closer through many methods including: biblical studies, conferences, online courses, and close relationships with other men and women of faith. He has grown me tremendously in my faith and understanding over my past 22 years of ministry, God developed a passion in my heart for the periods in a person's life where so many strong memories and relationships are made.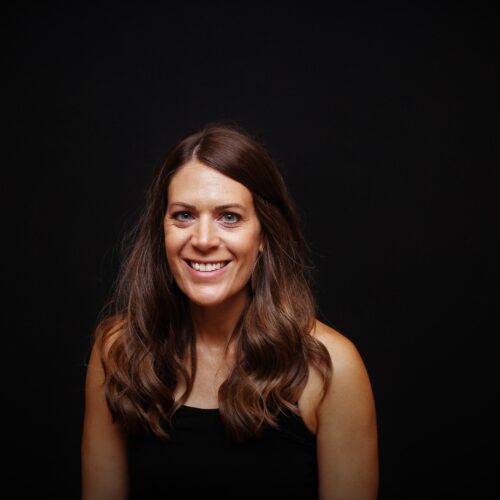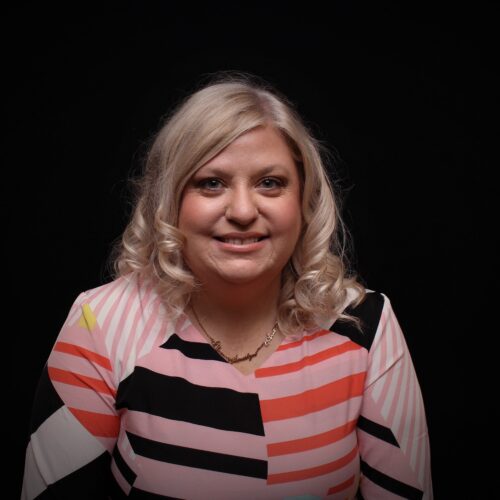 Joanna serves as the Mother's Day Out Director at Crossmark Church, a role she assumed in January 2019. Prior to that, she was the lead teacher in the 4's class. She also serves as the Preschool Director for Crossmark Church.
Joanna was born and raised east of the Metroplex in a little town called Ranger, TX. She met her husband Ruben in kindergarten and together they have three children: Eli, Ava, and Anastyn. She attended Tarleton State University, where she majored in Psychology. Joanna and her family have lived in North Richland Hills since 2011 and have been members at Crossmark Church since 2018 .