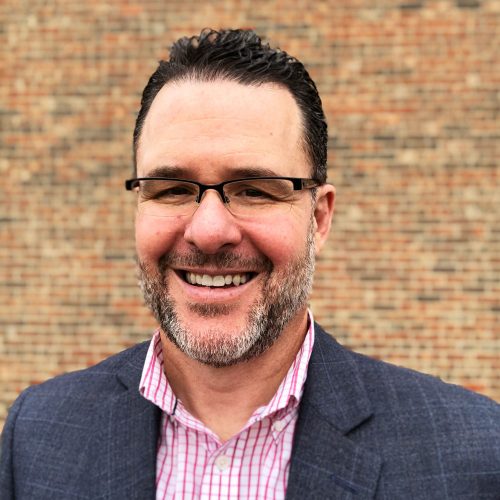 Billy was born and raised in West Texas. In the Summer of 1977, he gave his life to Jesus Christ at Kelview Heights Baptist Church in Midland, Texas. Billy is a graduate of Texas Tech University, where he earned a B.B.A. in Accounting, and Southwestern Baptist Theological Seminary, where he earned his Master of Divinity. He is a Certified Public Accountant and spent sixteen years at PricewaterhouseCoopers in their Tax Department. Since November of 2010, he has served as the Tax Director for an international Aerospace and Defense Contractor. Billy has been the pastor of Crossmark Church since October of 2009.
Billy is married to Katherine and they have two daughters, Abigail and Alden. They live in North Richland Hills and enjoy travelling together as a family.
Billy serves on the following local boards: Birdville Education Foundation, Child Evangelism Fellowship of Greater Fort Worth, North Richland Hills Substandard Building Board and the Rebel Legacy Project. He also serves as a chaplain for the North Richland Hills Police Department.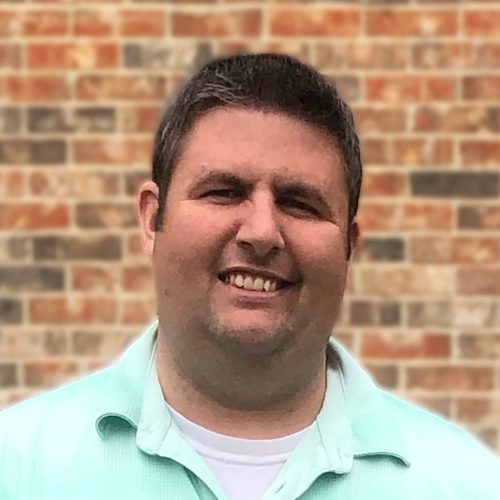 Shawn grew up in the North Texas area. In the Fall of 2001, he gave his life to Christ at a youth conference in Wichita Falls, TX. Shawn is a graduate of Colorado State Univeristy Global, where he earned a B.S. in Organizational Leadership. Shawn has served on staff at Crossmark since October 2011 and is currently the Minister of Administration.
Shawn is married to Amber and they have two children, Colton and Paislee. They live in Fort Worth, Texas.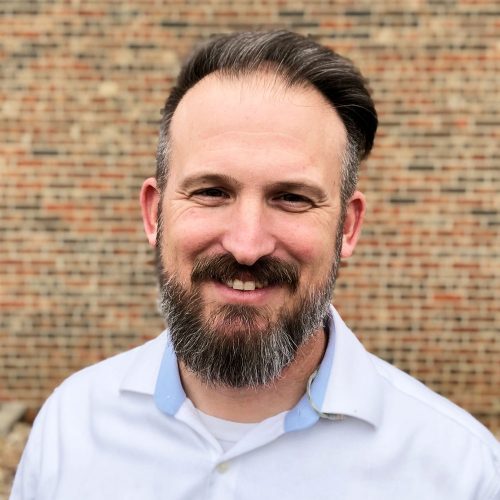 Steven was born and raised in Northwest Arkansas. At the age of twelve, while attending a church youth camp, Steven heard a clear presentation of the Gospel and accepted Jesus as his Lord and Savior. In 1998, he left Arkansas and joined the United States Marine Corps. For twenty years he served in the Marines until he retired in 2018. During this time, Steven earned his Bachelor of Science in Religious Ministries from Liberty University. God began to call Steven to the ministry while he was in the Marine Corps and serving in local congregations. In May of 2018, Steven was ordained into the ministry at Koza Baptist Church in Okinawa, Japan.
Steven is married to Colleen and they have five children. They adopted the youngest two children from Japan while living there. Steven, Colleen, and their family now live in Hurst, Texas, while Steven pursues a Master of Divinity at Southwestern Baptist Theological Seminary. Steven has been the Worship Pastor at Crossmark since August of 2019.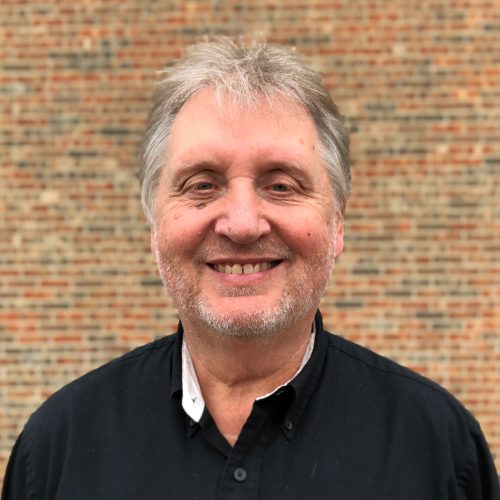 Scott grew up in a Christian home and received Christ as savior in elementary school. He traveled for many years as a sound engineer with Christian musicians and evangelistic teams. His work has taken him to all 50 states and 13 countries While working at an evangelistic crusade in Ohio, he met his wife of 33 years, Marci, who was working in the crusade office. They were married seven months later and have three adult children, all of whom serve in ministry.
The Anthonys have served five churches in Oklahoma, Michigan and Texas, and joined Crossmark in 2018. Scott serves as Minister of Discipleship and can usually be found in the tech booth on Sundays running the sound system. He has Master of Divinity from Southwestern Baptist Theological Seminary. Marci is a part of the worship team, singing and playing the flute. Together they enjoy television mysteries and spending time with family, particularly their five amazing grandchildren!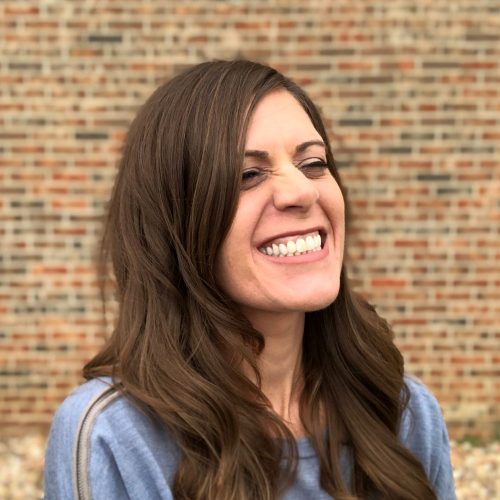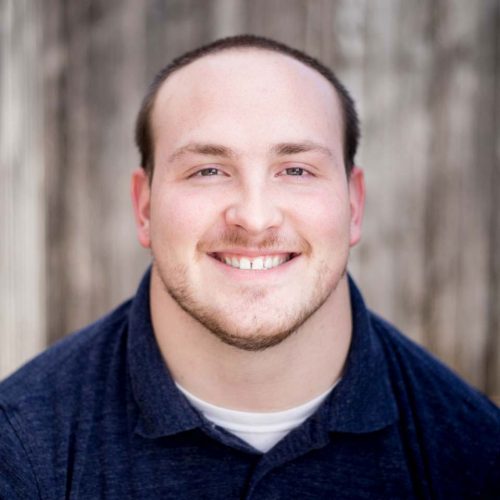 Joseph Dugger was raised just outside of Nashville, TN, where his father was a pastor at Grace Baptist Church. Joseph came to know Christ as his Lord and Savior at a summer camp in 2008 when he was 13 years old. He graduated high school in 2013 and went to Mississippi College where he received a degree in Administration of Justice in 2017. Following college, Joseph came to Fort Worth to begin seminary at Southwestern Baptist Theological Seminary, where he is pursuing a Master of Divinity. Joseph met his wife, Audrey in June of 2019 and the two were married in October of 2020. Audrey received her undergraduate degree in Psychology from Dallas Baptist University in December of 2016, and her Masters in Counseling from Texas A&M Commerce in December of 2019.
Joseph has been on staff at Crossmark Church as the Director of Students since August 2017. Joseph also works as a sales representative for Qualbe Marketing Group and has been there since February 2018.
Joseph and Audrey currently live in Fort Worth and spend their downtime binge-watching Netflix, spending time with friends, studying for school, or (at Joseph's request) watching sports.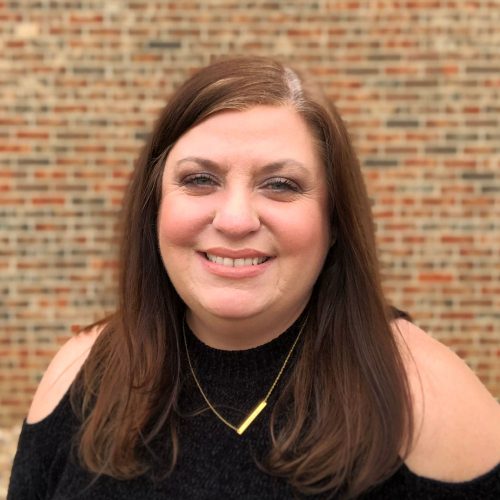 Joanna serves as the Director of the Mother's Day Out program here at Crossmark Church, a role she assumed in January 2019. Prior to that, she was the lead teacher in the 4's class.
Joanna was born and raised east of the Metroplex in a little town called Ranger, TX. She met her husband Ruben in kindergarten and together they have three children: Eli, Ava, and Anastyn. She attended Tarleton State University, where she majored in Psychology. Joanna and her family have lived in North Richland Hills since 2011 and have been members at Crossmark Church since 2018 .